Joanna Rossiter's debut novel
The Sea Change
is the Big Bath Read at this year's
literature festival
and, a couple of Monday mornings ago, new Artistic Director Viv Groskop was at the box office handing out copies. I tweeted how sorry I was that I couldn't be there and was mightily impressed when she offered to put one aside for me.
The Sea Change
is the interwoven story of estranged mother and daughter,Violet and Alice, and the causes of the distance between them. Set in the 1970s, Alice impulsively has married James on the southernmost tip of India, waking up the day after their wedding to find herself engulfed by a tsunami. Violet, meanwhile, unaware of her daughter's predicament, is revisiting the abandoned Wiltshire village of Imber where she grew up during the Second World War. She is forcing herself to face up to events of the past
Mama said that, even if there had been no evacuation, there would have been other wars, other threats that would have overtaken us. But in my mind we had a course mapped out, which once lost could not be caught again, only ghosted. The men and women we would have married, the children they would have given us: everything remains locked in some parallel universe.
The young Violet is strongly rooted in the way of life of this rural community tucked away in the Downs, where her father is the village vicar. She revels in its isolation, regretting the arrival of the telephone and roaming the countryside with her friend Annie and local farm labourer Pete. Her sister Freda, however, is less contented and aspires to a more sophisticated lifestyle away from the soil.
Fast-forwarding to the 1970s, Alice is facing a struggle for survival in the unforgiving aftermath of the giant wave that has swallowed up the Indian village where she's staying. She's been separated from her new husband and rescued by a local man who speaks no English. As she searches desperately for James, we begin to learn more of what has brought her to this remote place and of her strained relationship with Violet. And back in Imber in the 1940s, as the storm clouds of war gather, Violet's life is also ripped asunder...
This is a novel with a complex and ambitious structure, moving back and forth between decades and locations, as Rossiter explores the parallel lives of its protagonists. In essence, though, it is Violet's story and hers is the much more absorbing one. The haunting village evokes a particularly strong sense of place and time, all the more authentic because Imber is a real community which was actually evacuated in wartime. Alice's struggle to survive the wave, by contrast, feels much less vivid. I kept forgetting the tsunami referred to is in the 1970s, rather than the more recent 2004 Boxing Day tragedy, and found myself skimming through Alice's lines in my eagerness to get back to Violet.
There's a sense of restraint pervading this novel, of damage caused by words unsaid and deeds undone, which stayed with me long after I'd finished. Although it has its flaws, this is an enjoyable read and a great book club choice, just because it offers up so much for discussion. Is the structure overly-complicated? Are some relationships more believable than others? Could some of the characters be more rounded and clearer in their motivation? Without giving too much away, the reasons behind some actions, especially where Freda and Pete are concerned, aren't necessarily transparent.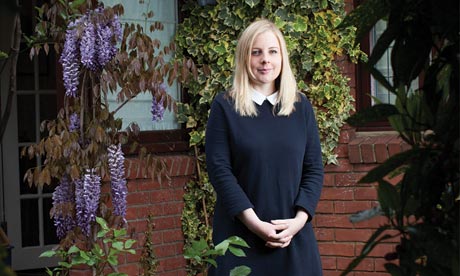 We've seen debut novelists make a huge impression recently (Eleanor Catton's
The Luminaries
and Nathan Filer's
The Shock of The Fall
being the most prominent)
,
which must mean their second book is an incredibly daunting one to write. With
The Sea Change
on the other hand, it feels like Joanna Rossiter is just getting into her stride. One to read and one to watch, as surely her best is yet to come.
Details of the Big Bath Read book group can be found on the
Independent Bath Literature Festival website.
There is also a book group discussing
The Sea Change
on
Goodreads.
Thanks to Viv Groskop and Penguin for my copy of
The Sea Change
. Photos are courtesy of the Guardian and the BBC.