I love Rose Tremain's writing, particularly her absorbing 1989 Booker-shortlisted novel
Restoration
. So when my book club chose the long-awaited sequel
Merivel A Man of his Time
which follows the further adventures of
Restoration
's engaging central character, I couldn't wait to read what happens to him next.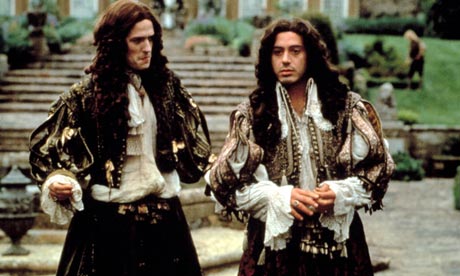 In
Restoration
, Merivel finds favour as a physician in the court of King Charles II. He's richly rewarded but there are strings attached, requiring him to enter into a marriage of convenience with the King's mistress. In return he receives Bidnold, a Norfolk country estate, but his tenure is cut short when he earns the King's displeasure by inadvertently falling in love with his own wife. Forced to flee, he finds shelter with his old medical-student friend John Pearce, a Quaker who lives and works in the community of New Bedlam. Merivel helps out in the asylum but runs into more trouble by becoming involved with Katharine, one of his patients. Both are expelled and they travel to her mother's house in plague-ridden London, where Katharine dies in childbirth. Merivel and his daughter survive the Great Fire and his heroic actions during the catastrophe restore him to the King's favour and ultimately to his Norfolk estate.
In
Merivel
, we have moved on some fifteen years to 1683; a more world-weary Charles remains on the throne and our protagonist is still residing at Bidnold with his beloved daughter Margaret. But he's restless and when Margaret is invited on a visit to Cornwall, he decides to travel to the court of King Louis XIV in Versailles. He obtains a letter of introduction and sets out on his journey, but finds Versailles overcrowded and overwhelming; with little opportunity to glimpse Louis, he instead meets the seductive Madame de Flamanville who invites him to stay with her in Paris. Once there, Merivel quickly succumbs to her charms, but finds trouble catching up with him once again when her soldier husband returns home unexpectedly. Fleeing back to England accompanied by a bear he's rescued, he arrives at Bidnold to find his daughter is dangerously ill...
It's a bit like stepping into a bath where the water's exactly to your liking, when you begin a much-loved novel's sequel and find the main character's voice, albeit altered with age, is essentially intact. All you need is to lie back and let the delightful warmth lap round you and that's exactly what I did as Merivel's genial tones reflected on past adventures at the opening of this book. Sadly though, my delight was to be short-lived; whereas the narrative in
Restoration
is zestfully driven, as
Merivel
progresses
,
the novel, much like the character himself, starts to feel a little bit directionless and despondent. Many of the plot-lines fizzle out in melancholy; Merivel travels to Versailles for no particular reason before giving up and repairing to the house of Madame de Flamanville. Back at Bidnold, he neglects the bear he took such trouble to rescue and you wonder at the point of him having brought the creature there in the first place. He journeys across the continent to be reunited with his lover, only to embroil himself in a random orgy with an unattractively wide-girthed matron. Then he starts on a thesis about animals' souls, which just as quickly is abandoned.
All this may be an accurate reflection of what could happen in the depression and search for purpose of a man's twilight years; furthermore
Restoration
itself is
also a series of false starts. However, Merivel doesn't appear to have acquired any particular wisdom with the passage of time; often he seems set on repeating his own foolishness.
There are still some affecting episodes in Merivel's picaresque series of misadventures; his treatment of his former lover Violet is courageous and touching, as is his affection for his manservant Will and expertise at the King's bedside. Fubbs, the King's latest mistress is well drawn and Merivel's more spirited buffoonery continues to provide amusement. Tremain succeeds in bringing Merivel's voice back to life, but this sequel is not nearly as enthralling as
Restoration.
Published by Vintage in paperback.